Facilities and equipment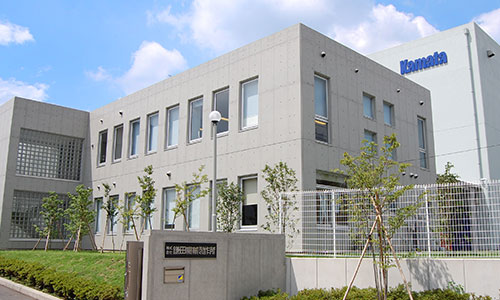 On November 16, 2010, we moved our manufacturing, design, procurement, and sales divisions from Asaka-shi, Saitama to Hidaka-shi, Saitama, carving out a new sphere of activity. The facilities include labs where you can test our machinery. If you wish to make use of the facilities, please do not hesitate to contact us.
Click here to submit an e-mail inquiry
Telephone inquiries (Hidaka Plant):
+81-42-984-1261
Asaka headquarters:general affairs and accounting
Hidaka plant: sales, product servicing, design, manufacture
Facilities and equipment
[Research facilities]
The labs at our Hidaka plant allow you to work with not only our equipment, but mixers and ovens from other manufacturers.
If you wish to use the labs, please do not hesitate to contact us.
[Assembly facilities]
In addition to milling cutters and lathes, we maintain a range of equipment and materials used for the assembly of advanced machinery.
FAQ
Here you will find some of the questions we receive most frequently from customers.
Q. Which device can be used for folding and kneading croissant dough and pie crusts?
A. Please browse our selection of "Reverse Sheeters." These devices are also commonly referred to as "dough sheeters," "sheeters," and "pie rollers."
Q. We have an old version of a reverse sheeter of KAMATA MACHINERY WORKS CO.,LTD. Can we upgrade it with one of the new belts you offer?
A. Yes. Note that the material and dimensions may differ, so please confirm with us by telephone before ordering.
Q. I am looking for a device that can be use for de-gassing dough or shaiping dough into sheets or stick. What products should I consider?
A. Please browse our Mini Molder line of products. We also carry crescent molders for roll breads.
Other FAQ